Message from the Director
The Directors Message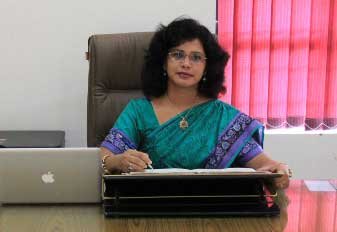 Welcome to the Woodbridge School Website.
I was the Principal of Woodbridge from March 2002 till October 2019. Now I am a working Director of the School. My hope is that your visit to our site today is helpful and that you log out with a positive impression of our school. We are proud of our work and hope to share it with whoever will listen!
"It gives me great pleasure to welcome you to Woodbridge." Woodbridge is a boarding school, located in the midst of the Majestic 'Himalayas' in the beautiful countryside of 'Nainital' Near the city of the seven lakes 'Sattal'.
Students come from all over the country to study at Woodbridge, most with the intention of reinforcing their child's independence and intellectual development with lots of English language support, a friendly accommodation and dedicated, hardworking teachers. A strong ethos underpins the school, and leads to the very good relationships between teachers and students and between the students themselves. It leads also to the outstanding way in which the school promotes equal opportunity and tackles discrimination.
The key to its success is the outstanding spiritual, moral, social and cultural development of the students.
The school takes great pride in helping students do well in their studies and we insist that students work hard at all times. Academic results are good and many Woodbridge students are now excelling in a lot of competitive examinations We also want to ensure that students have an enjoyable experience with us and make friends from all over the world. Everyone is therefore encouraged to participate in extra and co-curricular activities We believe that we offer students a very good education at Woodbridge and very much hope that your experience with us will be a memorable one Finally, our daily operation in school and around the community, is based on the principles of Respect, Excellence, Accountability, and Leadership. This concept was developed cooperatively by teachers, students, and parents to provide a foundation for how we do business. Through regular instruction and constant reflection our goal is for our students and staff to model these concepts now and into adulthood. Thank you very much for your visit and support. We could not succeed without you.
Best Regards,
Mrs. Anita Kerr
Director